Plug Digital is one of New York's leading suppliers of wide format graphics, window displays, offset & digital printing, specialty finishing and display services. Plug's clientele is spread among top retailers, museums, graphic designers, event marketers, and entertainment professionals.
This is what you see when you walk into their lobby: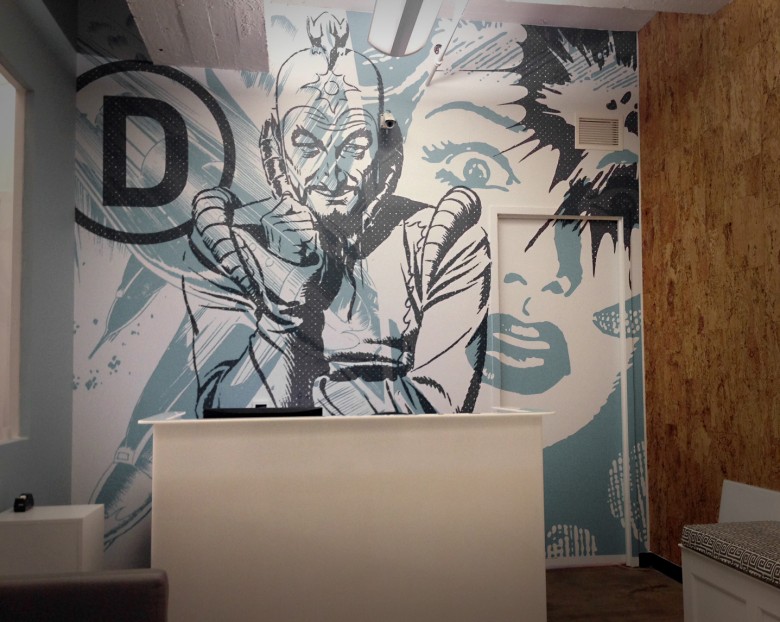 Menagerie Co. put the Illustrator Tint Pack to good use here … Notice those black areas aren't exactly black. That's lusciously-irregular Tint Pack 90%. Subtle but very effective.