Cameron Booth is a Graphic Designer with a particularly keen area of interest — transit maps. Recently, he set his sights on a digital recreation of one of his all time favorites — a 1956 Paris Métro Map.
On Booth's site, he talks about why he chose our Illustrator Tint Pack to recreate the vintage 1956 halftones: "Creating good looking vector-based halftone dots in Illustrator is surprisingly difficult, with results that either look too digital and perfect, or create an unholy mess of millions of paths and anchor points. In the end, I made use of the Halftone.us Illustrator Tint Pack, a collection of lovely, organic-looking, seamless halftone pattern swatches…"
Have a look at the fruits of Booth's labor, below.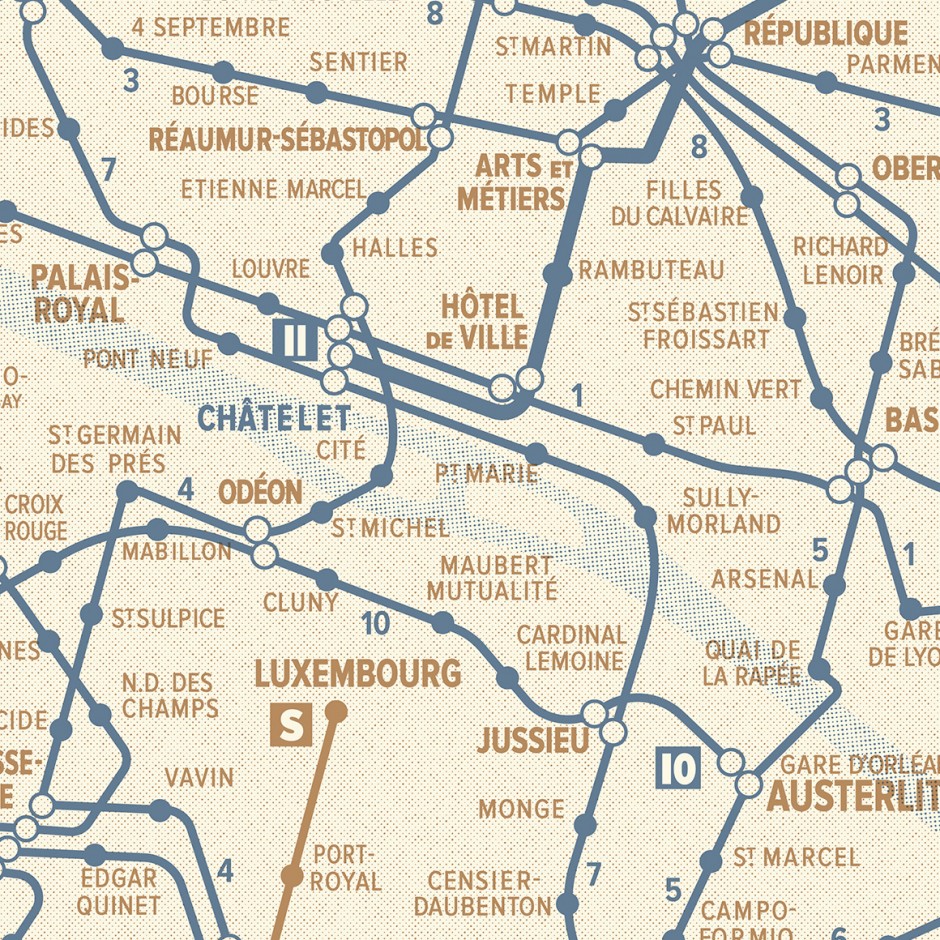 Read the full story about Cameron Booth's painstaking digital recreation of this 1956 Paris Metro Map here.